 
Muay Thai Boxing Gloves for Kids Twins BGVL3 Black
Twins Muay Thai Boxing Gloves for kids: BGVL3.
Handmade in Thailand.
Synthetic leather, maximum durability.
The perfect gloves for advanced Thai boxing kids.
Reference : TWS-KGL-11-BK
Looking for the perfect boxing gloves for your little ones? Get more with the Twins gloves for kids! These high-quality gloves are handcrafted in Thailand and made from durable synthetic materials that ensure maximum strength and longevity. With their solid construction and genuine leather exterior, these gloves feel great to the touch and provide the ultimate protection for your child's hands.But that's not all - the extra padding ensures that your child's knuckles stay pain-free, even during the most intense training sessions. And with their excellent wrist support, you can rest assured that your child will be safe and secure every time they step into the ring.In fact, the BGV gloves are so legendary in the world of Muay Thai that simply saying their name is enough to let everyone know that your child is serious about their training. And with sizes ranging from 8 to 16 ounces, these gloves are perfect for kids of all ages and sizes.So if you want to give your child the safest, most effective boxing gloves on the market, choose the Twins gloves for kids.
Data sheet
Material

Leather
You might also like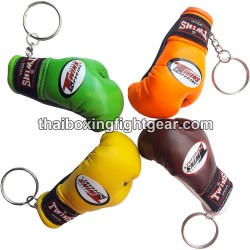 Ref: TWS-KR
Regular price
€11.99
-20%
Price
€9.59
Free shipping
Ref: TWS-HW-04
Free shipping
Ref: THB-KSH-01-BLWH
Free shipping