 
Twins Boxing Gloves Thaiboxing "NAGAS" FBGVL3-52 Gold White
Twins Muay Thai Boxing Gloves FBGVL3-52 Nagas Gold White:
Handmade, 100% cow leather, maximum durability.
Your best boxing equipment for practicing Thaiboxing, Kickboxing...
Reference : TWS-GL-40-GDWH
Free shipping for orders over 35 euro
MuayThai boxing gloves. Twins FBGVL3-52.  
These Muay Thai boxing gloves with comfort & style are specifically engineered and designed for practitioners of Muay Thai.

Thaiboxing Fightgear is always suggesting you, real and best Muay Thai boxing gear you can find in the market.
All these thaiboxing gear have been chosen by the team of Thaiboxing Figthgear pro shop.
Direct from Thailand with our partners & most recognized brands as:
Twins, Fairtex, Yokkao, Windy, Raja, Boon, Buakaw, Top King ...

Thaiboxing Fightgear team will always does his best.
Offering you the best price for your Muay Thai boxing gear & boxing equipment such as:
thaiboxing gloves, thaiboxing shorts, focus mitts, head guards, belly protection,hand wraps …

We can also offer you a Muay Thai gear customization.
Which will suit to your wish like:
Customized thaiboxing shorts, thaiboxing gloves, hand wraps, boxing equipment…
Contact Thaiboxing Fightgear for more information about customization.
You might also like
Ref: NTM-AW-08
Regular price
€19.50
Price
€14.99
Free shipping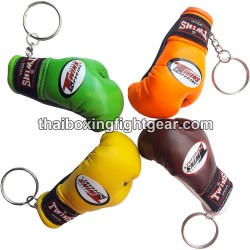 Ref: TWS-KR
Regular price
€9.99
-25%
Price
€7.49
Free shipping
Ref: TWS-HW-04-AC
Free shipping