 
Twins Gloves Thaiboxing BGVL9 White Red
Twins Muay Thai Boxing Gloves BGVL9 White Red: Handmade, 100% cow leather, maximum durability.
Reference : TWS-GL-20-WHRD
The TWINS BGVL series boxing gloves are the perfect choice for any boxer looking for gloves with great protection and comfort. These gloves are made with genuine cowhide leather and feature extra padding for added protection and wrist support. They are also very durable, so you can be sure they will last for years, not just months.The BGVL gloves have a unique three-layer padding system, with a soft outer layer, a firm middle layer and a cushion-like inner layer for the knuckles. This makes the gloves feel firm on the inside and flexible on the outside, making them perfect for bag work and sparring. The gel padding on the palms also adds extra comfort and protection when punching.The best part about the BGVL3 gloves is that they are much more affordable than most high-end gloves, yet still offer the best quality. They are also handmade by an experienced boxing glove craftsman, so you can be sure of the quality and craftsmanship.
Data sheet
Size

8 to 16oz

Material

Leather
You might also like
Ref: NTM-AW-08
Regular price
€19.99
-10%
Price
€17.99
Free shipping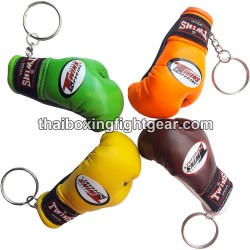 Ref: TWS-KR
Regular price
€11.99
-20%
Price
€9.59
Free shipping
Ref: TWS-HW-04
Free shipping