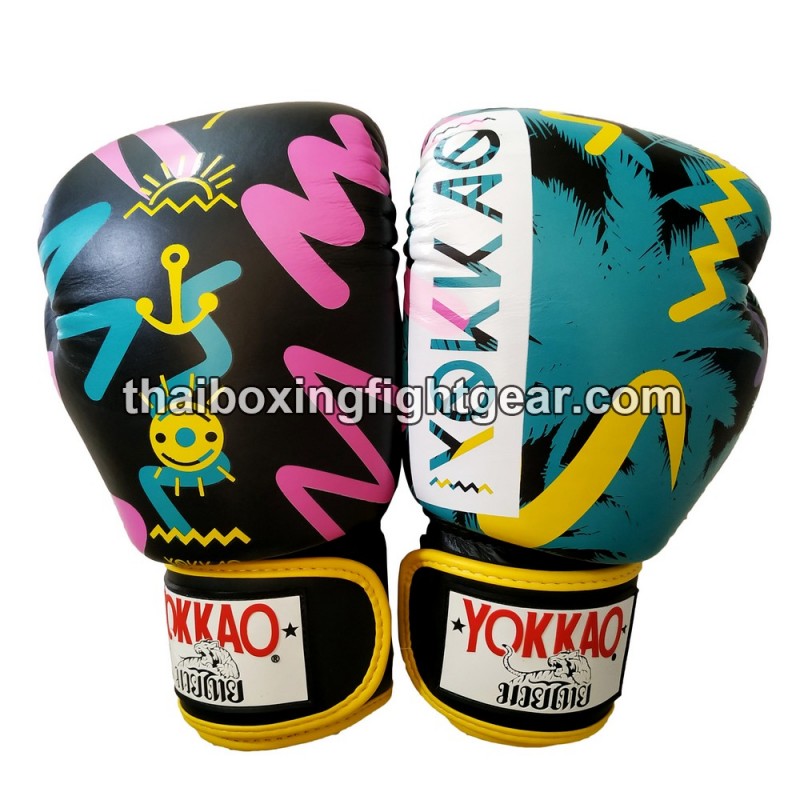  
Yokkao Miami Muay Thai Boxing Gloves
Yokkao Boxing Gloves, Miami 
Trendy and flashy top quality Yokkao gloves.
The Italian touch with Thai know how.
Reference : YOK-GL-16-MIA
Free shipping for orders over 35 euro
Yokkao Boxing Gloves : Trendy boxing gloves. Can be used for Muay Thai, English Boxing, Kickboxing, K1...
Gloves characteristics:
Brand : Yokkao
Handmade in Thailand
Premium leather
Available with velcro closure
Available from 6 Oz to 16 Oz
[lace closure and 4,6, 18 on order - contact us].
You might also like
Ref: YOK-SH-02-MIA
Regular price
€73.99
-10%
Price
€66.59
Free shipping